The ultimate goal for nearly anyone with a website is to attract more visitors. Because search engines can account for as many as 80% of those visiting a website (and sometimes even more), taking proactive steps to get your website found in the search engines is a no-brainer if you want more traffic.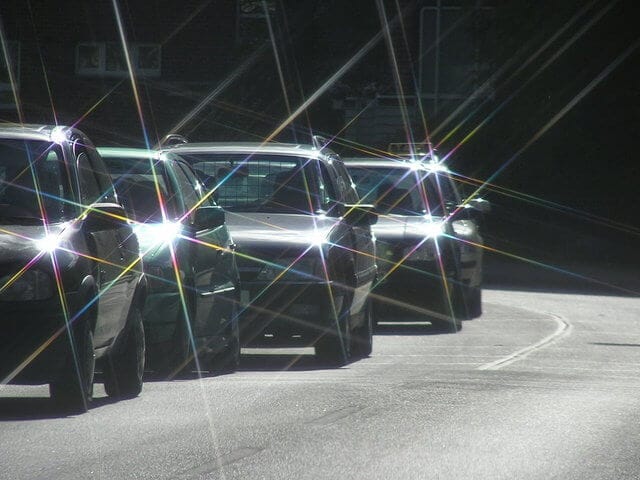 Some Quick Search Statistics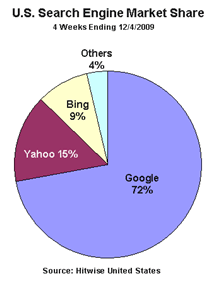 As of April, 2017, 6,586,013,574 (6 billion plus) searches a day are conducted worldwide. (Source: Search Engine Statistics 2017.
As the chart shows, Hitwise estimates that for the four-week period ending December 4, 2009, Google handled 72% of all U.S. search volume. Just three search engines – Google, Yahoo! and Bing – accounted for 96% of all U.S. search activity.
(Update July 2017: The previously mentioned source indicates 77.43% are Google searches and puts the Google, Yahoo! and Bing share at around 90%.)
Position Matters
It stands to reason, and studies have confirmed:
The higher a website ranks within the search results, the more likely it is to draw traffic from searchers.
Again, a no-brainer.
The default setting for Google, Yahoo! and Bing is to return just 10 results per page. However, most searchers don't realize they can set their preferences to return as many as 100 results per page (50 in Bing), and some of those who do know figure that returning more results will just take more time. And who has the time?
Like any average consumer in today's high-tech society, attention spans and patience levels are at a minimum with those who use search. They really don't want to leaf through 60 or 70 pages of search results to find what they want.
If searchers find what they're looking for on the first page – great!
If searchers find a result that looks like what they want without even having to scroll down the page – awesome!
So what does that suggest?
To get the most traffic from search engines, pages from your site need to rank as high on the page as possible. Ideally on the first page, but at least within the first three.
But how do you do that? Two words: search marketing.
Next up: Part Two – Website Traffic and Search Engine Marketing
Part Three – Website Traffic and SEO
Have you taken steps with the search engines to get your website or blog found? What were the results?
Related Topis
search engine marketing
,
search engines
,
website traffic