Many people speculate that writing is getting worse. Employers lament the ubiquity of text-speak and inappropriate informality in professional communication from new college graduates. Grammarians gnash their teeth at the downturn in writing quality across the board. But is it true? While it is true that technology is changing how human beings interact, the effect on the English language is being played out even now. Language, as well as our use of it, evolves continuously, and the only time a language ever stops evolving is when it dies (e.g., Latin).
Linguistic studies at various years in the 20th century and today reveal some surprising facts about the way college students have used English in previous decades. We can extrapolate about the quality of writing of recent college graduates based on the quality of their college-level writing. As college graduates enter the work force, their employers will quickly discover the level of their abilities.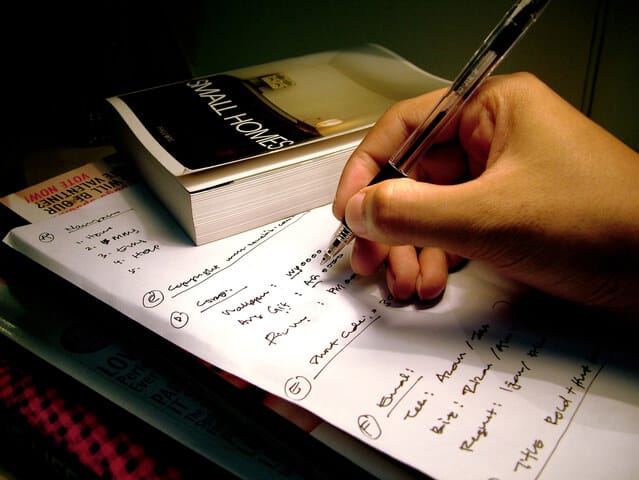 Below are the results of linguistic studies performed throughout the 20th century.
The first study was done by Roy Ivan Johnson in 1917, reporting on a 198 papers. His list of top 10 error patterns is:
Spelling
Capitalization
Punctuation (mostly comma errors)
Careless omission or repetition
Apostrophe errors
Pronoun agreement
Verb tense errors and agreement
Ungrammatical sentence structure (fragments and run-ons)
Mistakes in the use of adverbs and adjectives
Mistakes in the use of prepositions and conjunctions.
The second study under consideration here is one performed by John C. Hodges in the late 1930s, reporting on a sample of 20,000 papers.
Shortage of commas
Spelling
Exactness
Subject-verb agreement
Superfluous commas
Reference of pronouns
Apostrophes
Omission of words
Wordiness
Good use
The third study was conducted in 1986 by Robert J. Connors and Andrea A. Lunsford with a sample of 3,000 papers.
No comma after introductory element
Vague pronoun reference
No comma in compound sentence
Wrong word
No comma in non-restrictive element
Wrong/missing inflected endings
Wrong or missing preposition
Comma splice
Possessive apostrophe error
Verb tense shift
By looking at these lists, one can conclude that writers are making mostly the same errors across the decades; commas and punctuation, spelling and word usage, pronoun reference, and verb tense make all three lists.
Yet, grammarians, employers, and writing instructors should take heart in the following statistic. In all three studies, the number of errors that appear per 100 words is 2.1-2.2. In other words, while the nature of the errors shifted slightly, the number of errors remained the same. The oft-trumpeted decline of writing skills appears to be a myth, at least over the course of the 20th century.
But do these results hold now, a decade into the 21st? In Part 2, we'll look at how these results compare with those of a couple of decades into the Computer Age. And we'll also take a look at what this all means for businesses that rely on written communication (i.e., nearly all of them).
Top 10 Writing Mistakes Part 2: Today
Source: Connors, Robert J. and Andrea A. Lunsford. "Frequency of Formal Errors in College Writing." College Composition and Communication 39 (Dec. 1988): 395-409.