SEMrush (a company that develops search marketing software) has released its 2017 SEO Ranking Factors Study. Some of the findings on the importance of certain factors were a bit surprising and, even more importantly, if true, exceedingly difficult for site owners to control.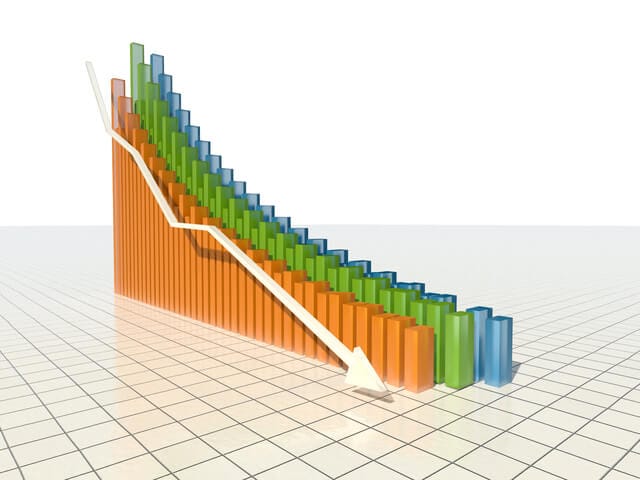 Getting Up to Speed on SEO
We don't expect every site owner to comprehend the importance of SEO (search engine optimization) to site traffic or leads. The articles in our Search Marketing blog category can help bring you up to speed. If you are ready to jump right in, I'd suggest the Website Traffic and SEO post.
The thing to keep in mind is that the higher up in the search results your site's page is listed, the more likely prospects will find it. Getting into the top three is nirvana; top 10 is awesome; after the third page (30th), it's usually snooze city – see ya!
So, all search engines maintain their own criteria for allowing one site to appear ahead of another. Signals that tell them one page seems to match a search better than the others. Known as an "algorithm," these ranking factors are constantly changing. By some estimates, search Granddaddy Google tweaks its algorithm as many as 500 times a year.
Bummer. How are you supposed to keep up? You have a business or nonprofit to run. So, you contact marketing agencies like us for help and advice. Unfortunately, not all firms or consultants practicing SEO stay as up-to-date as they should, and you may get a response that worked well 10 years ago but won't get you anywhere in 2017.
Or, if you have the budget, hire your own team of SEO gurus to keep track of these things. Always nice to have budget.
Ranking Factors Are Always Debatable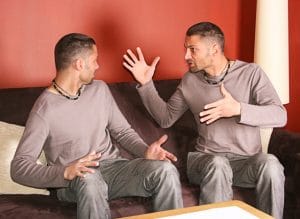 Ask SEO professionals or search marketing firms about the most important factors and you'll get a variety of responses, with some commonalities, but certainly disagreement over which factors carry the most oomph in getting you to the top today.
Google's own search engineers have sheepishly admitted that they're at the point where they're not even sure. Automation has taken control.
If Google itself doesn't know for certain, how can you?
Enter the need for robust surveys and testing, like the one from SEMrush and others who are well-known and well-respected among SEO professionals.
Now it's time to get a little dirty by digging into the study and its findings.
How Comprehensive Was SEMrush's Study?
SEMrush claims to have over 1.5 million software users, giving them access to a boatload of data. Without getting deep into their methods, they based the ranking factors study on the following:
They looked at on-page SEO factors, along with backlinks and traffic data that included page content length for the top-ranking sites.
Four keyword volume classes were used to include sites that generate anywhere from one to 10,000 visits from search keywords.
They looked at keywords of varying lengths, short ones like "widgets" to long ones like" widgets that look and smell like roses in the rain" for example.
They also looked at separate categories of how much competition there was (how many search results were returned for that keyword). This is like varying keyword length, since you'd generally expect a broad, one-word keyword like "widgets" to return a lot more results than the second option about lovely, fresh-scented roses in the rain. Their data showed that didn't matter much in the order of which ranking factors are most important, however.
So Which SEO Ranking Factors Matter Most Today?
SEMrush identified the following top 12 key ranking factors for 2017, in approximate order of decreasing importance:
Direct website visits (directly came to your site without following a link of any kind)
Average duration of all site visits
Pages per session
Bounce rate (percent who come to one of your pages and then get the heck out of Dodge)
Referring domains (sites linking to you from the same domain)
Content length on the ranking page
Site security (does the URL start with http or https?)
Keyword found in the body
How often the keyword was found in the content (density)
Keyword included in thesection of the page code
Keyword in other META data elements (Description, etc. in the page code)
Video on page
Factors one through five were considered to carry far more weight than the last seven. For 2017, at least.
Key Takeaways
While the extent to which each of the ranking factors makes a difference for, say, a site in the top three results or one found 79th, the difference in just about all areas is more pronounced for larger sites targeting shorter keywords (e.g., mega sites like Amazon) than it is for smaller, niche sites.
That means you can still get results on smaller, targeted sites if your competition isn't aware of what's important or not trying.
If you want to dig deeper and are willing to provide your email address, get your own copy of this free 2017 Search Ranking Factors report (PDF) here.
What Should Be the Focus in 2017?
Based on the findings (and common sense, when you think about it):
Where possible, build your brand awareness. Sites that have high volumes of direct site traffic do. If I know I want to buy something where I'll have a good experience, I'll just go to Amazon.com, for example. But don't just throw your hands up in the air and give up because you'll never get that big. You can still make progress against your competition. And, once users find you and think you're swell, they'll add your site to their bookmarks and not need a link to get there.
Know your levels of user engagement and strive to improve them. Factors two, three and four are measure user engagement. 3 to 3.5 pages per session seems to be good for Pages per session; a bounce rate of 49% seems to be common for sites in the top three results.
Don't go overboard. That especially applies to the keyword being found in the content and how often it's found. 18% of top-ranking sites didn't even include the search keyword on the page, and doing so will just backfire. What's more important is that the content be relevant to the keyword being used. Otherwise, bounce, bounce, bounce, one page per session!
Longer matters, but only if the content is strong. The study said there was a 45% difference in the length of the content on the page between sites ranked first and 20th, respectively. Still, just jamming words into a poorly written page for the sake of increasing its length is pointless and won't result in happy visitors or search engines.
No one can predict what's around the corner, but these suggestions will serve you well, regardless of future changes to search ranking algorithms. Building brand awareness, improving user engagement and developing worthwhile, well-written content is a very good thing.
And they all sound like good future topics.
We'd love to hear your feedback. What has and hasn't worked for you in the past? Is it still working today? Did these findings turn your world upside down? Please leave a comment.
Related Topics