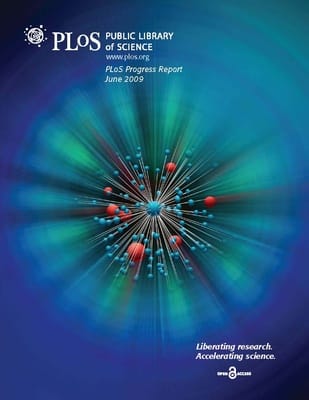 PLoS and Open Access:
Realizing the Open Access Dream
When PLoS founders imagined a place where anyone—from scientists to students to the public—could access scientific research online and at no charge, they faced a skeptical response from the publishing community. Critics feared that the traditional values associated with scientific journals, such as peer review, would be sacrificed to provide free, online access to research articles.
Yet, PLoS remained steady in its goal to revolutionize scientific and scholarly communication, removing the barriers and restrictions of traditional journal publishsg and making it easier for those who need the information to find, use and share it.
Why Open Access (OA)?
The traditional business model of STM publishing keeps scientific research behind subscription barriers, which impedes further scientific discovery. To read or copy a journal article, everyone—from the authors themselves to taxpayers who helped fund the research—must subscribe to the journal or buy an electronic copy of the article. Annual subscriptions often exceed $3,000. Downloading a single article can cost more than $30. In addition, restrictive license agreements limit the ways in which research literature can be used—by computers, as well as by people.