In content marketing, a bait piece is a free, useful resource that gives prospects a taste of your expertise, and brings them into your business loop. One great use for a bait piece is to build your newsletter subscriber list. Offering your prospects something of value will make sharing their information more worthwhile.
Too many newsletters are actually thinly disguised—and sometimes blatant—advertisements. A newsletter should provide real value and help the reader solve problems and find answers. A bait piece can show you will deliver. In addition to sharing previous newsletters (so prospects can see what they'll be getting), offering a valuable, immediate goodie can further encourage people to sign up.
Creating an effective bait piece means answering the following questions: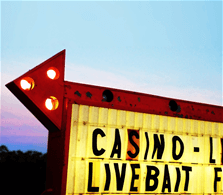 Why should somebody share contact information with you? How will a relationship with you and your organization improve their lives?
The right bait piece does just that by demonstrating value up front, for free, no strings attached.
Consider the following examples:
Free email series. What are your clients interested in? For a weight-loss surgery practice, a leading concern among prospects is insurance coverage. An educational series on how to qualify for insurance coverage addresses this concern.
White papers. Once found mainly in the technology industry, these authoritative reports now help readers in almost every sector solve real-world problems. For example, one white paper for a fulfillment house shows prospective clients how a new packaging solution delivered annual postage savings of more than $430,000 for one company.
Webinars. What keeps your prospects awake at night? What changes have them scouring the Internet for more information? Create an information-packed webinar that delivers information and solutions to their desktops.
Free consultation/session: Give prospects a free taste of your services. This allows them to see the value that you offer—and gives you an opportunity to leave them wanting more. (No sales pitches.)
Free tools. Give prospects a tool that will make their lives easier. For instance, the contract security sector frequently uses RFP (Request for Proposal) documents to screen vendors. By publishing a free RFP template, a security guard firm can build a positive rapport with prospects that need guidance in creating an RFP document.
Don't worry about giving too much away. If you make this bait piece available on your website, and somebody uses it, they will learn about, and hopefully lean towards, your services because of it. By showing expertise, you will become their go-to expert and stand apart from the competition.
Which bait pieces have you used? What's worked the best?