Newsletters have become a workhorse in business communications. They are used for marketing, dissemination of information, teambuilding, fundraising, etc. But how do you write an effective newsletter article?

Informational Marketing
The first question to consider for any writing is: who is your audience? Are you writing to potential customers or donors? Fellow members of your organization or workplace? The audience should affect the tone and style that you use. The tone used to address colleagues is likely different from that used with potential customers, clients or vendors.
The second question: what is the purpose of the newsletter? What do you want to achieve? Are you disseminating information to colleagues and co-workers, or are you trying to drum up business?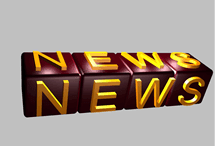 Newsletters help build trust with potential customers by positioning your organization as an authority in its field. This kind of newsletter likely contains various soft-touch selling techniques to place your organization in prospects' awareness, while avoiding blatant marketing messages. Even if the prospect might not be ready to buy today, if he has received/read a few of your newsletters, you will be positioned as an expert in the field.
Choosing the Form
Regardless of the purpose, most articles fit one of these types:
News
Narrative human interest
How-to's and tips
News – Remember that, whatever the purpose, your article is news. The reader should come away with the four basic "W"s of journalism: Who, What, When, Where. Depending on the nature of your story, you might also need a Why and a How.
News stories start with the most important information in the first paragraph, then expand with more details in descending significance. Avoid any sensational tone, and stick to the facts.
If your audience is potential or existing clients, you should also include a transition that relates the news to your organization, such as a pertinent quote from the CEO.
Narrative/Human Interest – This form focuses on the personal nature of the story. It minimizes the prominence of facts and figures and focuses on real humans. Your goal is to create an emotional or empathetic response in your readers. You want them to connect with the focus of the story, the hero or heroine. If possible, let the subject tell the story through direct quotations.
Even though the article should not stray from real events, it should also be structured as a dramatic narrative, using the following structure:
Conflict. What was the conflict? What happened to our heroine?
Insight and complication. The subject experiences some sort of help, insight or idea that will lead her back to safe territory or to a happy ending. Along the way, however, she might experience further complications that must be overcome.
Resolution. How did it all turn out? What did the subject learn from her experience? How did she use her insights to overcome the conflict or adversity?
If your audience is current or potential customers, articles like this are a great way to paint your organization in a positive light if you helped the subject of the article in some way.
How-to's and Tips – This is a popular form of newsletter article because people are always looking for ways to do things, better, faster; to side-step annoyances; or to help with a task that seems daunting until it's broken into a few simple steps—for example, this article.
The introductory paragraph sets up the problem that you're offering to solve and highlights why this is important. Following that should be a transition sentence that says, "You can change this by… " or "Here's how to… "
After that, just write the list. Make it easier to read with bullet points or sequential numbers.
This article type builds goodwill with future or current customers by not only giving them something valuable—something that helps them—but also establishes your organization as an expert in the field.
So, how did we do? Did you find this article helpful? Do you have a favorite tip to add? Please comment below. You'll find more tips in our free special report, How to Harness the Power of Newsletters.