What sets you apart from the competition? Is it your service? Your employees? Your product? The overall experience that you offer to customers?
Even if you're reading this as an employee or a freelancer or simply another human being, you need to know what sets you apart. Because competition is fierce, period.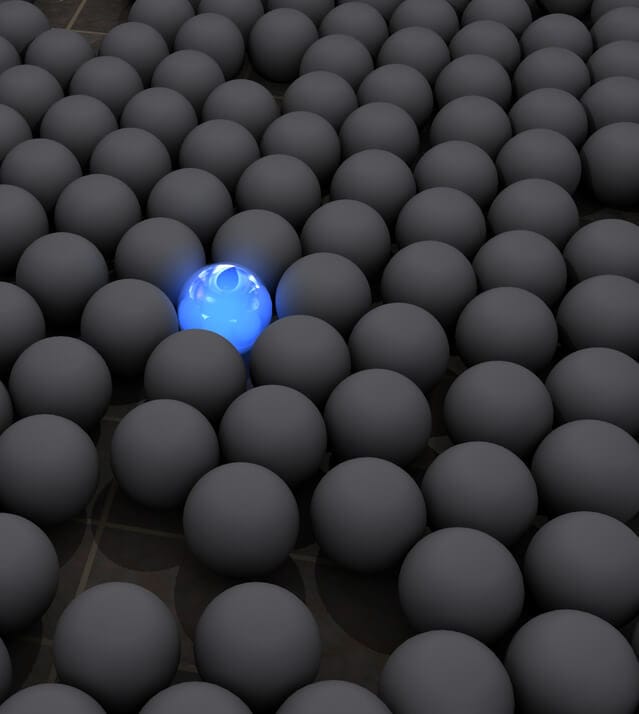 Whether you're an accounting firm vying for corporate clients or an aspiring author trying to stand out from all the direct-to-Kindle titles flooding the virtual bookshelves, you need to have some special something that attracts customers.
Whatever it is, you need to own it and hone it. Make sure the world knows who you are and what you offer that no one else does. (We can help with this, by the way). And keep getting better at it. Otherwise, the competition will inevitably leave you behind.
A  Tale of Two Restaurants
Our favorite dim sum restaurant closed last spring. Handwritten signs announced that it was undergoing renovations. Finally, five months later, they reopened their doors.
Unfortunately, their customers didn't show up. On the few occasions when we've returned, we were one of only a handful of tables.
Once upon a time, this restaurant offered some of the best dim sum outside New York City. A few years back, however, another restaurant opened up nearby. The brand-new building was cleaner, more modern, and the food was comparable.
When our old standby closed, their customers flocked to the competition. Service initially suffered, but the owner ramped up quickly. As a result, when the other restaurant re-opened, no one really cared.
What makes you shine?
Why do people want to work with your firm? What do you offer an employer that no one else can? What sets your blog apart from every other one in your space?
Getting by on "average" will only last so long. Eventually, someone will come along who offers something better. When that happens, your fans and customers will leave.
Nothing personal.
If you've been playing it safe and operating within the status quo, get back to basics. Think about what truly excites you about what you do and why you initially decided to do it. Then, embrace that passion – and your unique way of pursuing it – to create a memorable customer experience that no one else can replicate.
Your efforts will thrive, and you'll probably have much more fun in the process.
What makes you shine? Have you been able to distance yourself from the crowd? Leave a comment, we'd love to hear your story.