Create a messaging guide
by: Melissa Mannozzi
The message you deliver to customers should remain consistent across all marketing. That includes your website, press releases, printed pieces, social media, email campaigns, and even what your sales team says on the phone.
A consistent message makes your company and brand easier to recognize and helps your customer understand the products and services you provide.
A clear message will keep your teams focused, leaving little room for confusion or error.
If you don't understand your message, how will your customers?
Why you need a messaging guide
There are differing statistics, and it fluctuates depending on your market (B2B, B2C), but a customer doesn't typically make a purchase decision until he's been "touched" by a brand 5-9 times. Are prospects even going to remember the last time they heard about your company? If your message is different every time, what does that say about you?
Think of a messaging guide as a template to make sure all the right pieces are included in your message and story.
Have you ever received something in the mail and checked the website for more information, only to find a site that looked like it belonged to a different company? Or the offer online differed from the one you received in the mail? How did that make you feel?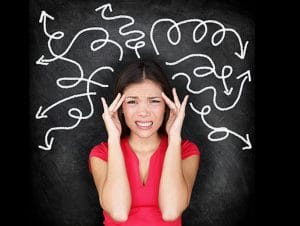 If the new restaurant down the street didn't serve consistently yummy food every time you went, would you continue to dine there? I would rather go to a restaurant where I know my hard-earned money would buy the wonderful, delicious dish I was expecting. Yes, quality food is part of a restaurant's message, their brand.
Your product is part of your brand (look what happened to Coca-Cola when they tried a new formula with New Coke… it didn't go so well).
Who could (and should) use a tool like this?
Large team – Making sure multiple team members use the same terminology, phrases, and statements across all projects is tough. Teams writing copy across different channels with different voices and styles can now have a uniform flow.
Outsourcing to an agency or freelancer will be less stressful if you can convey the same principles every time by simply handing over a set of guidelines (a .pdf version). The message should be consistent across all content, no matter who is working on the project.
The one person doing it all – Even when there's only one person writing all the content (and I've been there), this works like a map, a checklist, to help stay efficient and on track to quickly complete projects.
How it works
Get in the habit of referring to this guide often. It is a living document; if more than one person needs to access the file, keep it on a shared drive (SharePoint, Google Drive, Dropbox, etc.). Consistency in messaging starts with having a consistent document.
Treat customer quotes and success stories as gold. Often, a team sits on beautiful quotes because only one person knows they exist. Share them and use them everywhere it makes sense.

This is not just a template to simplify and streamline your process; it's a safety net to protect the company brand.
Paying an attorney to review documentation isn't cheap, and you certainly don't want to keep paying them to review similar material time and again. List all legal disclaimers in your guide, along with when and where to apply them. This can save a lot of money and time (and risk) down the road.
Lighten the load
A messaging guide isn't meant to create more work, but to simplify and streamline your process. We're not talking about a 200-page manual (unless you really dig that sort of thing). This could be as simple as a 3- to 5-page document, depending on your needs.
Small, service-based businesses may only need one guide for the overall business. Larger, complex businesses (like a software company with multiple products and target markets) might find it helpful to have a simple messaging guide for each product line.
What to include
Below are the main items you should consider including in your messaging guide. Some of these segments may not fit your business, project or need. Your needs may be different, so it's okay to leave some things out or even add items you think are necessary (like FAQs).
Cover sheet with a revision date
Quick reference page with

Project contacts
Key dates
Communication timeline

Program goals and positioning overview that include:

Key buyers
Market needs

Messaging that includes

Key benefits

Legal information, including copyrights and disclaimers
Customer quotes and success stories (if you don't have any, you should get a few)

Putting your guide together will take some effort. However, it saves time and headache in the long run. We recommend presenting your document to your team(s), reviewing it together if possible rather than sending out an email with a link to the file. Help them understand the significance of their commitment to the change.
Let us know!Does this sound like something that would help your business? Do you already have something like this in place? How is it working for you? Please leave a comment.