Whether you run a business or a marketing team, you need a content marketing plan. Of course, developing and executing this plan is easier said than done, especially when juggling multiple priorities.
Experts recommend setting aside time to sketch out topics, then writing posts and even developing general themes by week or by month. Then, you can use any of a variety tools to manage content scheduling and delivery.
Content marketing tools will help you plot topics ahead of time, with dates and delivery charted out by month. However, few tools can help you determine what your audience really want to read about.
Knowing what your customers want to read is the tricky part. You can schedule to your heart's content, but without topics your readers care about, it will probably be a wasted effort. Here are some ways to understand your readers and give them what they want.
Show Readers You Care
It's easy to confuse what you do with why you do it. If you own a landscaping company, are you in business to plant flowers and keep the grass green? Or are you in business to help homeowners feel proud and comfortable in their home? If you run a home healthcare business, do you do it to administer medications and coordinate insurance paperwork? Or did you start your company to make families more comfortable by providing personalized, thoughtful care with strength and integrity?
A magazine article by Tom Borg listed "Do you care about me?" as one of the most important questions a customer wants answered.
Knowing why you want to post content can make it easier. Focusing on the true core of your business and writing from a place of passion will show (and readers will also appreciate it).
Maximize Your Content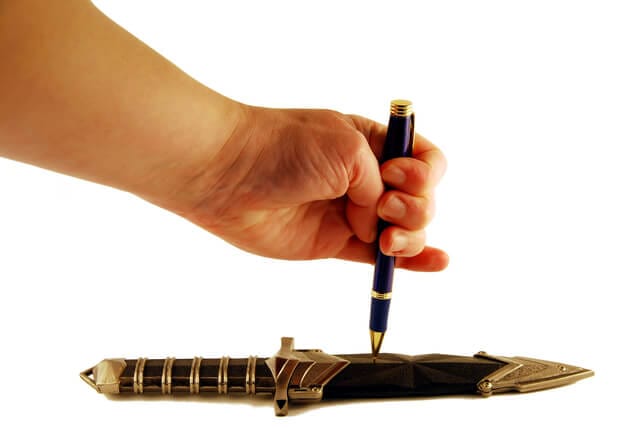 You don't need to write 1,000-word articles, and you don't have to rely solely on words, for that matter. There isn't a "best" form of content; deliver your message in multiple formats to keep readers coming back for more. Some readers might respond more to infographics than blog posts; others might prefer a podcast or video.
Change it up, and deliver multiple content types. At the same time, you don't need to reinvent the wheel every week or month. Use the same content, but deliver it in different formats. For some creative ideas on how to extend the life of one piece of content, read 6 Steps to Maximize Your Content.
Joe Pulizzi, a leader of the content marketing movement, says, "A successful content marketing strategy is dependent on how well you know the customer's information needs. Listening is required."
Improve
To know for sure whether what you want to talk about is what they want to hear, you need to ask, listen and share.
Ask
A simple survey to your customers (or potential customers) can help you deliver the information, resources and inspiration that they are looking for. It's true that some people don't know what they need until they need it, and that is why you measure your results.
Listen
Every time you interact with a client, they have a story to tell. That story may not come in headline form, but in subtext. So listen closely when your customers are talking.
This also includes knowing where your customers hang out online and where they get their information. Some people rely on software to manage their client database, but even a notebook can help you track and keep notes on what you hear.
Share
If a particular blog or Instagram sensation inspires you, your customers may feel the same. Sharing the post is easy to do, and it comes across as thoughtful.
Get to know your customers well and listen to their needs; you'll be able to answer their questions before they're even asked. When your readers see that time and again, you're giving them the answers to their questions in a thoughtful and passionate way, they'll keep coming back to read more.
We hope you found this post helpful and welcome your feedback in the comments below. Of course, if you need help with either your content strategy or the ongoing creation, we'd love to assist. Just give us a call at 212-757-7572 or reach out via email.