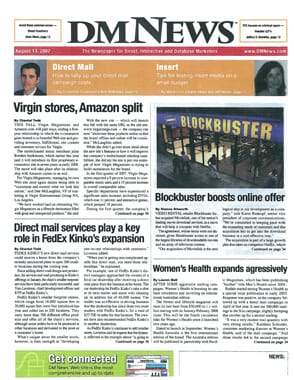 Tally up your campaign costs
When it comes to your campaign costs, are you looking at the big picture? Or are you seeing just the tip of the iceberg?
Looking at only one or two facets – like the cost of mail supplies or postage – can cost your company. Study the entire process from the pieces mailed, to the purchase and storage of mailing supplies, to the costs of preparing and shipping mail pieces.
This checklist can help you gain an accurate picture of total costs for mail campaigns.
Postage fees. Few businesses better understand the implications of shape-based postage now implemented by the U.S. Postal Service than those in the DM industry. Once a favorite for their low cost and versatility, padded mailers now typically ship as parcels due to thickness – at a postage penalty of 33 cents per piece. Paperboard mailers may cost a few cents more at point of purchase, but they often yield a net savings by shipping as a flat, rather than a parcel.
For this same reason, companies are also rethinking the shape of the materials they send out. Redesigning a letter-size brochure to a digest-size format, for example, saves 39 cents in postage. Long-term postage gains ultimately offset the initial investment.