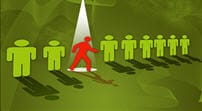 If you haven't jumped into the crazy world of social media yet, or if you just don't think you're getting it quite right, it can pay to take a look at your goals.
While the major players have changed slightly, social media marketing is still in a growth stage. As part of an overall marketing strategy, social media can help build on what you're doing to make your online presence even stronger with greater reach.
This post gives you a summary of 17 things about social media marketing that can help get you on track.
17 Crucial Things You Must Know for Social Media Success