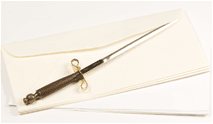 Direct marketing campaigns are still effective – especially when used with other marketing tools as part of an integrated, multi-channel marketing strategy.
There are some basics to getting the most out of a direct marketing campaign. Without them, you're probably just going to waste time and money, and you run the risk of turning off your prospects.
This post will give you some ideas on the critical elements that must be included in direct marketing campaigns to make them successful.
7 Critical Elements in Direct Marketing Campaigns