Guest post by: Rachel Hyun Kim
Email marketing is an efficient way to reach out to a large audience, giving marketers the means to send messages to hundreds or thousands of leads. When done properly, an email campaign can inform of upcoming products, events or updates about the company. But if handled poorly, an email marketing campaign can have a negative impact on the business.

Common Best Practices of Email Marketing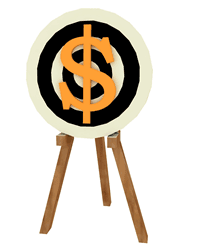 Devising the perfect email marketing campaign is a long process, one that involves a number of different factors. The audience, message, and even the time the email is sent all play a role in response and open rates. However, the following tips can help marketers create a successful email campaign:
Do Be Mobile Friendly
With the advent of smartphones, more and more business professionals are checking email with their mobile devices. To increase the response rate of your emails, make sure they are optimized for smartphones. Check to see if pictures appear on mobile phones, and whether these pictures include alt descriptions (text that displays if images are turned off).
Do Be Short and Concise
Most business professionals simply don't have the time to sift through every single email. They are unlikely to even skim a long, drawn-out message. Such emails are destined for the trash bin. To increase the likelihood that recipients read your email, keep your messages short and concise.
Do Use Compelling Subject Lines
The subject line is the first thing the recipient sees. Descriptive, short and enticing subject lines are more likely to be successful than those that are too general, too wordy, or just plain boring. In short, give your lead a reason to open the email and see what is inside.
What to Avoid in Email Marketing
While creating an email campaign, it may be tempting to cut corners. However, some tactics can lead to dire consequences for any B2B company:
Don't Leave Out Opt-Out
Without an opt-out link, emails are most likely to get sent straight to the spam filter. The lack of an unsubscribe link not only gives your emails a suspicious quality, the CAN-SPAM act makes it illegal. Always remember to include an unsubscribe option in your emails.
Don't Over-Promote or Advertise
Leads are extremely sensitive towards shameless promotion and advertising and are likely to ignore emails that focus on overselling. While planning a campaign, keep your audience in mind. For B2B companies, that usually means upper-level management and C-level executives. To convince and nurture leads, B2B marketers must concentrate on providing useful, valuable content. Offers for white papers, case studies, and webinars are usually seen as valuable email content that can keep B2B leads interested.
Don't Forget: One Size Doesn't Always Fit All
One of the dangers of email marketing is the sheer amount of leads that B2B marketers often handle. With lists that may contain thousands of leads, it may be tempting to forget that your list consists of people with different interests. The more tailored your email is to the interests of the audience, the more likely it is to be successful. Therefore, make an effort to segment your list. While blasts to your entire lists are sometimes appropriate, targeted emails result in higher click-through and open rates.
Summary
Email campaigns need to constantly evolve to increase their effectiveness. B2B marketers are always on the lookout for new techniques and tricks to boost conversions. In the end, following best practices and knowing what to avoid can dramatically improve your results without engaging in practices that could end up harming your business.
Rachel Hyun Kim is a writer on topics ranging from phone systems to medical billing software. She writes for an online resource that gives advice on topics including lead generation for small business owners and entrepreneurs at Resource Nation.
Would you like to guest post on Market it Write's blog? Please see our Guest Posting Guidelines.