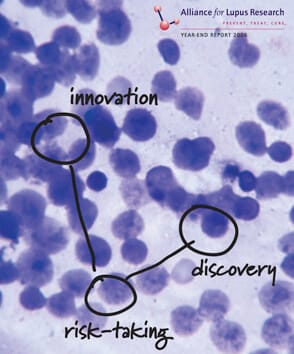 Our Story
What do you get when you apply a venture-capitalist approach to discovering and developing new medical treatments?
Results.
That's our mission at the Alliance for Lupus Research (ALR): We raise money to support research that improves the lives of people with lupus – not in 20 to 30 years, but in the near future.
Research with results
In February 1999, ALR founder Robert Wood Johnson IV convened a group of business leaders and lupus experts. Researchers had made little progress in the last three decades toward the treatment, cure and prevention of this mysterious disease, and he wanted to change this bleak outlook.
The participants agreed the time was ripe for such an ambitious undertaking. Recent scientific breakthroughs created unprecedented opportunities for finding novel treatments – and ultimately a cure – for lupus.