Commit to delivering satisfaction, offer quality craftsmanship, and build trust. That's all you need to see results in the bottom line… right? But what about content? These days, we need to produce content just to get noticed. Without market awareness, there is no bottom line.
Whether B2B or B2C, the goal is to generate leads with strong headlines, compelling blog posts and clear web copy. If your content isn't generating traffic and converting leads, there will be little movement in the bottom line. Prospects need to find you in a sea of search results. When they do, you need to offer them valuable content, advice and insight. Doing so will build your audience, convert them to leads, and lead to more sales.
Get Found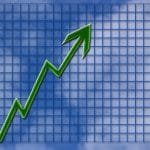 You could pump out 30 pieces of content every week, but it won't matter if no one sees it. Your content not only has to be valuable and relevant, but also visible in search results.
Optimizing your content (and your website) for search is crucial to ROI. There is no point in spending the time and effort on good content without applying proper search engine optimization (SEO). There are many SEO guidelines, from back-end design, link structure, user experience, etc. But today, we will focus on keywords.
Unfortunately, Google's Keyword Planner does not magically create a list of optimal keywords. But it is a great tool to start building your list.  Find words that are relevant to your unique business, local market and specific customer base.
What words are your prospects using? Are they searching for common issues and problems, or are using words related to solutions? For example, are they typing in "broken heater" or are they typing "best plumber in Manhattan"?
Brainstorming all the unique possible word combinations will be time consuming but worth it. Backlinko's Definitive Guide offers many ways to develop a list of keywords. Whether you use mind mapping or hunt Wikipedia pages, you'll have a strong list of keywords in no time.
If you find the world of SEO is not for you, there are services that can help. For instance, Keyword Spy shows which keywords lead readers straight to your competitors. Do a quick (you guessed it) Google search for what you need help with, and you'll see a multitude of support services.
Once you have your keywords, use this list to generate content ideas. Plan how these keywords can educate and help your customer. Continue to offer valuable, useful content, and you will become the educator and industry expert for your customers.
Content can take many formats: blogs, newsletters, podcasts, tutorials, white papers… Whichever ones you choose, give the information away, but be sure to get something in return. Prospects' email addresses.
Get Information
To capture a reader's attention, your content has to be good. To capture a reader's personal information, your offer has to be great. The best way to clearly (and simply) spell out the benefits of your content is to use a landing page.
There are a few differences between a landing page and a standard web page:
Since a reader should focus on the offer, landing pages typically do not include a website menu at the top.
A landing page includes simple form that asks visitors for a couple of pieces of information in exchange for your offer.
The copy, or text, on a landing page is much shorter than a typical web page. Spell out the benefits quickly, often with bullet points.
There is always a call to action on the landing page – an action-oriented request to the reader. "Buy now!" or "Download here." Without a clear (and visible) call to action, a visitor might not always know what to do.
Once you have a visitor's information, store it in a secure database. Whether the data is maintained in a CRM system, an email marketing platform or even an Excel spreadsheet, it should be maintained and backed up regularly.
Use this information to engage your audience so your business stays top-of-mind:
Keep them posted on new content that's relevant to them
Send updates on new products or services
Inform your subscribers of upcoming sales or other opportunities
Get Shared
The best way to monetize your list (and growing loyalty) is to have subscribers share your content. The easiest way is through share buttons and social media.
Regular newsletters should always include an easy way to share your content with friends and peers.
Have share buttons on your landing pages, blog posts, web pages, etc., and always encourage readers to share.
Use social media channels to promote your content, and encourage others to share your content with their followers.
As you can see, creating good content is hard work, but it can have a long-lasting effect on your bottom line. Keep your audience educated and engaged for continued loyalty and revenue.
Have you found a tried and true method for growing your bottom line through content? Or are you facing a specific challenge? Please share in the comments.