Guest post by: Rachel Hyun Kim
Public perception plays a major factor in business success. If clients or prospects get a whiff of something they don't like, the negative impact can be long lasting. On the online stage, the permanent and viral nature of the Internet can magnify the impact. However, tools and techniques for building and maintaining a favorable reputation are available to established pros and newbies alike.
Here are some tips for monitoring and managing your business reputation online:
What's Your Current Vibe?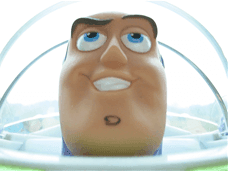 Understanding your company's online vibe will give you a good idea of how you can better manage your business reputation. Start by searching for your business name on search engines. Look at the first few pages of search results. If any warning signs appear, they'll give you a sense of where you need to start. You'll also want to check for mentions of your business on social media platforms and niche-specific sites to see where your company fits in the conversation. Perform online news reputation management to see if your company has appeared in recent news reports.
Claim Your Name
Don't let others speak on behalf of your company. Instead, be sure to claim your profiles on all social media channels. On Twitter, Facebook, Yelp, and other social channels, it's vital that you claim a profile attached to your name so you can use it as a platform for online reputation management. However, simply claiming a profile is not enough; you'll need to stay active and engaged on these channels as much as possible. In addition to responding to comments and followers, it can be helpful to use social monitoring tools to stay on top of the dialogue surrounding your business.
Handling Negative Comments or Reviews
Given that more and more individuals conduct online research before stepping into a store, reviews and comments can make or break a purchasing decision. If you find posts from vocal, dissatisfied customers, don't try to remove them as it may cause more harm than good. Instead, try to address each customer's concerns and make it known that you want to help. Respond to comments and reviews in a positive tone, asking for particulars and patience. Social media channels are a great way to create a two-way conversation between you and your audience. By actively engaging your customers, you can demonstrate your concern for customer opinion and boost your online reputation.
Post Fresh Content Consistently
New content is a must for any business that wants to maintain a positive online presence. Not only does it demonstrate credibility in a given niche, but it can also show that your business is engaged and active. Content is also a valuable tool for boosting your company's online visibility by placing it in front of potential customers. In addition, search engines favor fresh content, so frequent—and relevant—updates can be an effective way to push down any negative search results for your business name.

Rachel Hyun Kim is a professional blogger who writes on a variety of topics, ranging from SEO, social media and business. She loves to learn all she can about online marketing, and is always looking for the next writing opportunity.