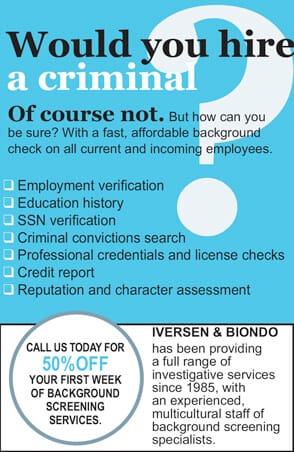 Would you hire a criminal?
Of course not.
But how can you be sure? With a fast, affordable background check on all current an incoming employees.
Employment verification
Education history
SSN verification
Criminal convictions search
Professional credentials and license checks
Credit report
Reputation and character assessment
Call us today for 50% off your first week of background screening services.
Iversen & Biondo has been providing a full range of investigative services since 1985, with an experienced, multicultural staff of background screening specialists.
Reliability. Accuracy. Integrity.